Remember this time last year when the restaurants were decked out with fairy lights, floral arrangements and candles galore, ready for couples to celebrate Valentine's weekend? Well fast-forward 12 months and due to lockdown and ongoing COVID restrictions Valentine's Day in 2021 looks very different, but that doesn't mean it's over with these romantic date ideas.
Although the traditional Valentine's date of a romantic meal and drinks is not possible, with a bit of creativity you can put the romance back into this global holiday and earn yourself some brownie points with your date. If you're looking to take Valentine's Day to the next level, we've rounded up the best virtual date ideas for you to celebrate – despite the restrictions of lockdown.
Bring your favourite restaurant home
Since the closure of restaurants last year, establishments across the country have come up with new ways for you to enjoy their exquisite cuisine from the comfort of your own home. Whether you order takeaway or try your hand at recreating their dishes with a lockdown food kit, simply add a video call, some ambience-setting music and you can enjoy your favourite restaurant together – until you get to do it again in person. Perfect for those self-confessed foodies amongst us!
Go for a romantic stroll
For many of us, going out for our daily walk and getting some fresh air is the highlight of our day, so why not share this with your date and take a romantic stroll together (virtually). You could simply put some headphones in and give them a call, or you might even want to video call them so they can see where you are, and you can feel more like they're there in person. FaceTime is a great app for video chats as it provides a good, clear connection so you won't lose each other mid-way through your conversation.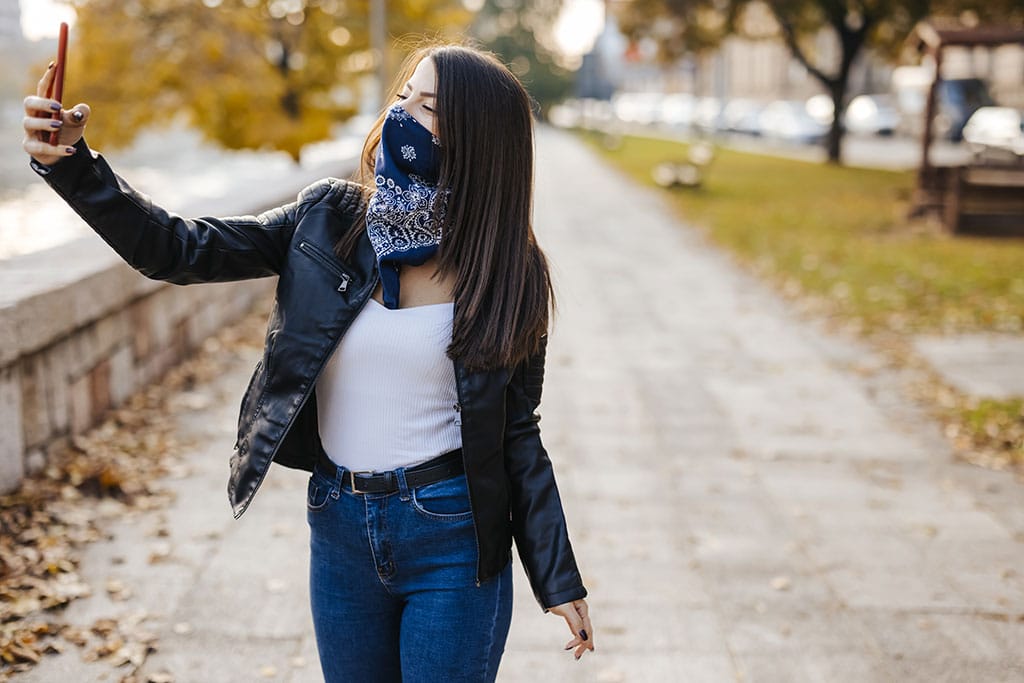 Escape into the past with a virtual museum tour
After almost a year of closures, a lot of museums and galleries are taking their business online and offering virtual tours of venues and exhibitions. Using online platforms, they are able to connect people worldwide via a video link, so would-be visitors can immerse themselves in the wonders of earlier times. Why not tune in to a virtual tour together, then have a video call with coffee and cake afterwards to discuss the tour and your thoughts and opinions on the works of art that you saw and uncover each other's artistic flair?
Watch a concert together
If you love nothing more than heading to a concert to catch your favourite artist, why not watch a gig at home? Some of the biggest artists and performers have turned to online platforms since music venues were forced to close last year. Using channels like YouTube, fans no longer have to miss out on their favourite performances but can experience a more low-key and intimate affair instead. With a multitude of decades to choose from, you can experience the artists of the past and present from the comfort of your own homes. Watch the concert together on video chat so you can experience the moment and feel like you are both there, and who knows what musical talents you may discover!
Test your teamwork with a virtual escape room
The best relationships are built on a strong foundation of understanding and teamwork. Why not see how well you can solve problems together with a virtual escape room? Taking the craze of the locked room filled with clues and the dreaded timer online, the virtual escape room follows the same immersive problem-solving scenario but rather than trying to escape a room you need to solve the clues to complete the puzzle. With a whole host of fictional situations to choose from, such as prison escapes, hackers and art robberies, you're sure to find something that you'll both enjoy and get to know how well you work together as a team. ⠀
Make cocktails together
Just like the lockdown food kits, cocktail making can be a fun alternative to a night out at your favourite cocktail bar. Simply gather a range of ingredients and cocktail recipes that you can find online, add a video call, some music and unleash your inner mixologist. Introduce your date to your favourite tipple and give them the challenge of making it, so next time you get together you know just what to order or even create yourself if you're having a date night in.
Discover who is the general knowledge master with an online quiz
As a nation, we love the pub and we also love a good pub quiz. Trivia and a drink has been a date night favourite for years and the internet is refusing to let the lockdown change that. If you love a pub quiz, there are plenty of providers and groups out there that are putting them together and hosting on Google Hangouts for others to enjoy. You might even find that your local pub is hosting their regular quiz night but now online, or that one of you has a friend who has chosen to organise the event themselves. You and your date could team up (communicating via your phones) or play separately (but on the same quiz). There is plenty of quizzing going on across the nation right now, making this a great option for your virtual date.
Enjoy a movie marathon
Does your favourite date night include going to the cinema or getting cosy on the sofa and watching a movie? Well, you still can, thanks to Netflix Party. You can watch the same movie at the same time from different locations and there's even a messaging option which allows you to discuss the film with one another (of course, you can always keep each other on the phone while watching too!). A great way of watching a movie together, even when you're not, and the bonus is you get to keep the popcorn all to yourself!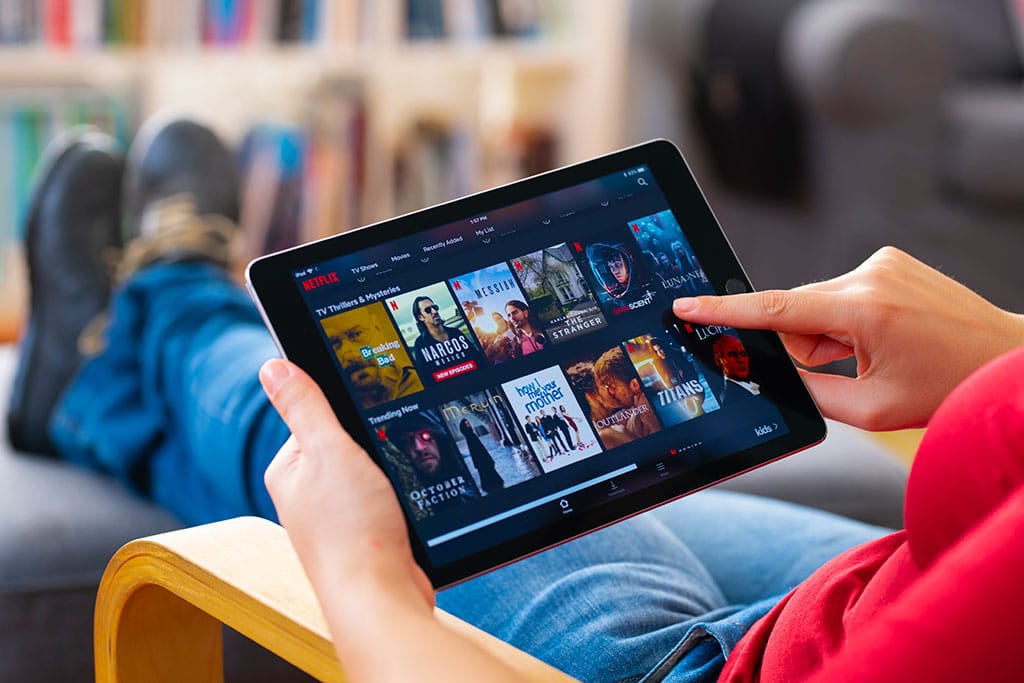 Discover the treasures between you
If packing a bag and heading off on an adventure is your idea of a perfect date, why not start the process early and start planning for when lockdown eases. Grab a map and discover the places to explore between your two locations. Whether it is a walk around a local nature reserve or discovering tourist attractions and hidden gems, you will be amazed how many things you come across and all the future dates that you are able to plan to enjoy together in the coming months.
Simply, get to know each other While video chat might not be your first choice of date, particularly if you've never met before, it can be a good way to get to know somebody new. Once you get over the feeling of embarrassment thanks to the slightly grainy image of yourself and the way you sound on video, you'll be surprised how at ease you feel. Put some time aside when you're not distracted with work, TV or anything else to have a chat over video and find out more about one another and you'll be surprised how quickly the time flies as you discover those commonalities between you. By spending time messaging and talking over video chat regularly you will build a strong foundation and understanding of each other, perfect for when the time comes, and you can finally meet in person.
At Ignite Dating, we know that the pandemic has caused a shift in the dating landscape but that doesn't mean that finding somebody to spend your life with isn't possible. During these uncertain times we are working closely with our clients to facilitate the introductions and open their eyes to the host of opportunities available to them to bring the fun and excitement back to their dating journey. If you are single and looking for help to navigate this new way of dating, then get in touch with our team today and one of our matchmakers can get you back on track with a dating journey that will leave you feeling confident, energised and safe.