September marks the beginning of autumn; it's the time when children return to school, the leaves begin to change and the air is filled with the smell of pumpkin-spiced lattes.
The city can be an exciting place to live, work, socialise and go out on dates, but every now and then it can feel a bit too busy or overwhelming and it can be nice to take a break and escape for a little while. This can be especially true when you're dating someone new and trying to get to know them away from all the hustle and bustle.
So if you've decided it's time to swap the city for something a little different on your next date, we've got just what you need! In this guide, we've pulled together a list of some of our favourite alternatives when it comes to dating. But don't worry, you won't have to travel too far, the UK has plenty of beautiful locations right on your doorstep for the perfect romantic date.
Read on to find out more about some of our top swaps and beautiful locations to help you escape the city on your next date.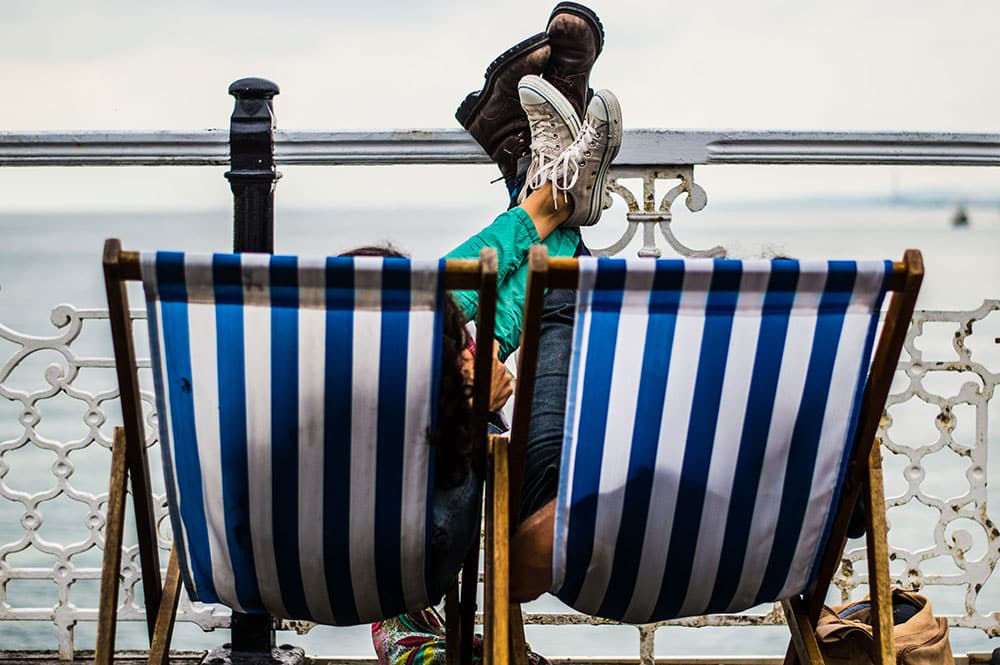 Swap: London for Brighton
OK, this one's a little cheeky because Brighton is technically still a city, but its quirky shops, winding lanes and seaside charm can make you feel like you're a world away from the busy pavements of London. By choosing to spend a day or night out in Brighton instead, you can swap the busy bars for quirky pubs and a walk down the Thames path for a stroll along the seafront.
From shopping in Churchill Square to dining at the Marina or zip-lining past the pier, Brighton is a diverse and vibrant city where you're sure to find something perfect to do on your date. There are plenty of restaurants and bars to choose from and if you want to stay for the night, the city is home to a range of romantic hotels and rustic B&Bs.
Brighton is also famed for its events and its music in particular, and there is usually something going on. Whether that's the Brighton Festival throughout the whole of May, a stand-up comedy gig in a cosy pub or live performance in one of the many quirky music venues, entertainment is never far away. Though you might be just a stone's throw from London (an hour on the train or two if you drive), choosing this seaside city can make a welcome change for your date.
Swap: Manchester for the Peak District
There are plenty of great places to go for a date in Manchester but sometimes you just need to get away! So why not swap the city for the beautiful Peak District instead? The national park is just 25 miles from Manchester and yet you'll feel like you're in an entirely different part of the country.
As you can imagine, the Peaks are a great location for outdoor activities, even if that's just relaxing walk in the great outdoors. Then, after a long day exploring, you can cosy down in a small country pub for some delicious pub grub and a drink (or two).
If you and your date love long walks, hiking, cycling or even camping, then the Peaks is the ideal place for you. Not only is it great to get back to nature, but there are also lots of lovely towns and villages to be explored. And if camping's not your style, there are also lots of B and B's, cosy cottages or holiday stays you can rent out for the night (or a weekend if you want to extend the date).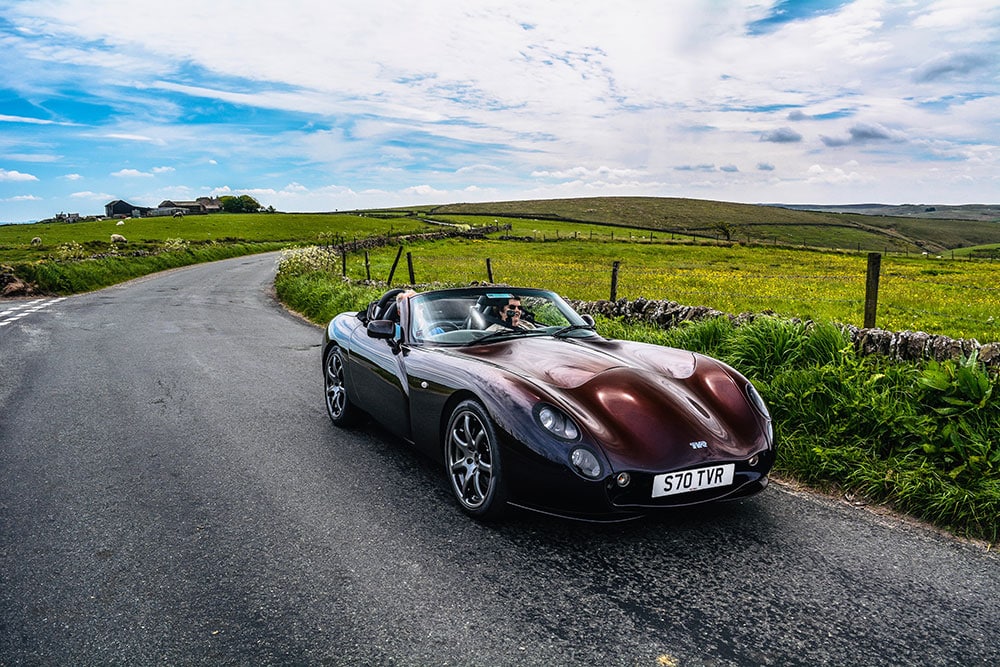 Swap: Birmingham for the Cotswolds
Trade the bustle of Birmingham for the rolling hills and breathtaking panoramic views of the Cotswolds. About an hour and a half away by car, it won't take you long to reach your chosen destination and there are a number of beautiful spots to choose from in the region. Made up of quaint little villages, towns, beautiful walking trails and even the birthplace of Shakespeare, there's plenty to see and do while you're there – so you might want to make a weekend of it!
The Cotswolds also boasts some beautiful hotels, cottages and spas. So why not take it one step further and have a truly relaxing break from the city. Book yourselves in for a day at a local spa or wellness centre for a very indulgent date they won't forget.
Swap: Leeds for the Dales
Another one of the UK's great national parks, the Yorkshire Dales could be the perfect alternative to a date in Leeds city centre. If you're looking for something different to do and you want to spend some time out in nature, the Dales offers countryside walking trails, castle ruins and even what remains of a 12th-century monastery.
If you want to see the best that nature has to offer you can enjoy the natural wonder that is the Aysgarth Falls in Wensleydale, take a guided tour through the White Scar Cave or explore the geographical splendour of Malham Cove. Or, if you love taking in a bit of the culture and history of our great nation, why not explore Bolton Castle or Fountains Abbey. It certainly makes a change from the bustling streets of Leeds and the hustle of a night out at busy bars and restaurants.
That said, it doesn't mean you can't enjoy great food and drink in the Dales! From the Black Sheep Brewery to the Wensleydale Creamery and all the cosy country inns along the way, there's plenty of hearty and traditional treats to try during your date.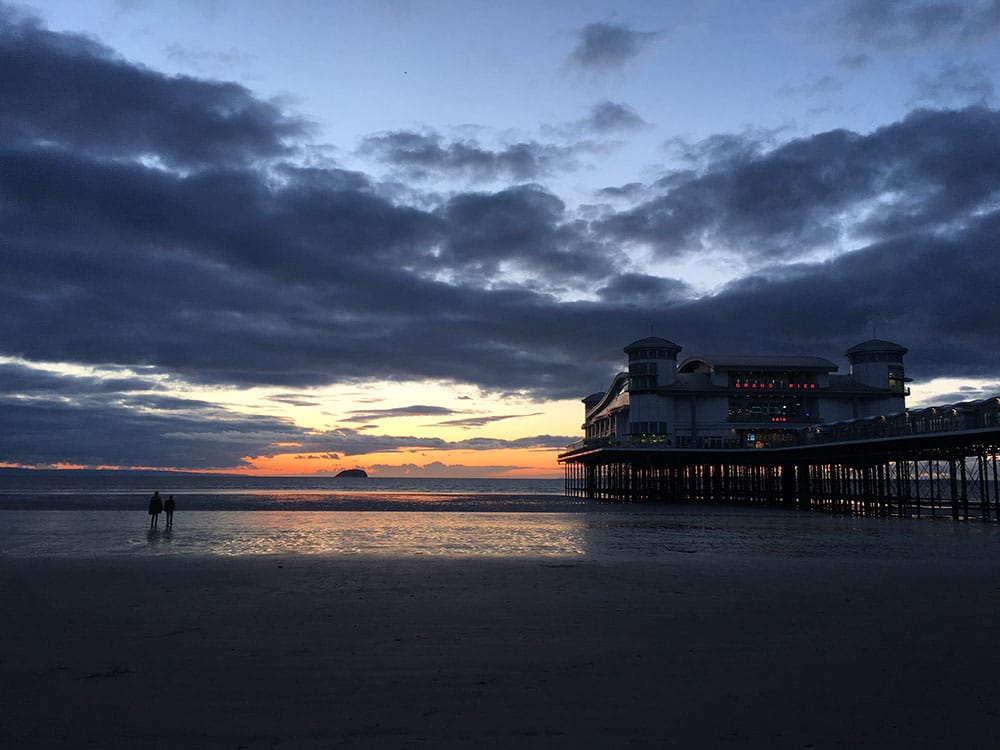 Swap: Bristol for Weston-super-Mare
Although Bristol is a city on the water it does not have its own beach. So if you fancy a change from the city and you love nothing more than an evening stroll on the sand, Weston-super-Mare could be a great alternative location for your next date.
This beautiful town in Somerset has an incredible stretch of sandy beaches, and whether you're travelling by car or train, the journey should take you around 45 minutes, so you don't have to go far to reach the sea. The classic seafront means you have the opportunity to swap the Michelin star restaurant for the traditional fish and chips or tea rooms by the seaside, but if you fancy something a little classier, there are plenty of quality eateries and romantic bistros serving global cuisines.
Then at night, you can tuck yourself away in a cosy corner at one of the town's local pubs, enjoy live music from local bands or even try your hand at singing yourself at one of the regular karaoke and open mic nights.
Finally, if you want to stay the night (or the weekend), there are plenty of options there too. You could choose a quaint B&B, luxury hotel or even go glamping if you fancy something a little different. If you love to be by the coast, then Weston-super-Mare should definitely be on the list to think about for your next date.
If you're looking for love in the city but you still haven't found the right person, let us help! Ignite Dating has hubs across the UK so we're able to bring people together and help them find the perfect match. Not only this, but we love to share our top dating advice, so we can be with you every step of your dating journey. If you'd like to know more about our services and how we can help, get in touch with our team of expert matchmakers today.